HIWATT LA-412 Slant Guitar Cabinet
Beginning of the era of high-power amplifiers
HIWATT cabinet, known for its high-grade parts, beautiful wiring, and sturdiness, that reproduces the precious sound of the vintage era meant for 100W high-output amps of the 60s.
HIWATT LA412 Introduction
HIWATT was created in the U.K. in 1969 by David Reeves, who studied engineering at an electronics school in the 1950s and later worked for the Marconi Company, a British telecommunications equipment company, and Mullard, a famous vacuum tube manufacturer. In parallel, he started his own business repairing electrical equipment. After that, he founded his own company under the name Hylight.
David Reeves designed and manufactured an order model from SoundCity, a musical instrument store in England, and released it as a Mark1 model under the SoundCity brand. He later cut ties with SoundCity and stopped OEM production and started manufacturing amplifiers as a completely in-house product.
High-quality component selection and beautiful hand-wiring. The installation of shielding to protect the capacitors from heat generation, which cannot be avoided with high-output amplifiers, is proof that the HIWATT amplifiers are sturdy and can be used with peace of mind. The new engineer, Philip Harris, is credited for the HIWATT amp's sound. The company's newest engineer is Phil Dudderidge, whose knowledge of PA/SR systems has allowed HIWATT to expand its sound business. The result is SoundCraft, a well-known brand of high-end audio equipment.
Unfortunately, David Reeves passed away in 1981, but company employees went on to found Biacrown Ltd, which continues to manufacture HIWATT brand amplifiers.
HIWATT's focus is on carefully selected components.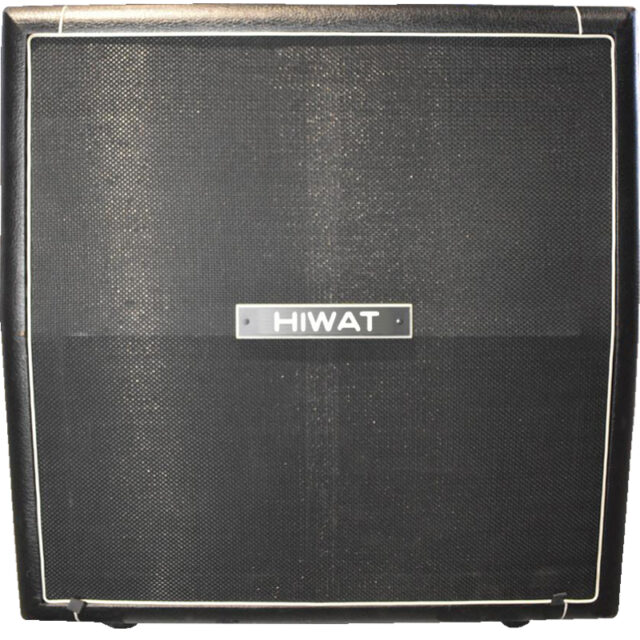 Dynax CAB IR
DYNAX IR is the ultimate impulse response, created with a focus on how to reproduce a realistic cabinet. DYNAX IR has a lower latency than most IRs, providing a highly responsive and realistic sound.
Dynax CAB IR Introduction
also you can check Sound sample each Guitar Cabiner models on DYNAX IR LIST page.
DYNAX IR LIST Page
we will post latest DYNAX IR news to our Official Instagram.
Please follow us.
DYANX & Theone Official Instagram