ABOUT DYNAX
DYNA = "power"
X = "eXperience"
With their expertise in manufacturing and modifying of custom equipment for the studio, experience managing recording studios and their drive for exploring and cultivating good sound, Engineer YSK is a technical engineer for many musicians.

Guitarist TERU is a guitarist, composer and arranger with extensive experience working on site with domestic record companies and labels.

The DYNAX brand has been created from their combined experience and power.

In pursuit of 100%
What do we mean by 100%? There are many products such as effector pedals and control systems for guitarists. For example if we take a buffer, we are not talking about just its efficiency or sound quality. We mean is, is it fulfilling its capability as an effector pedal to the fullest? All circuits that handle sound require power. We think that the commonly used DC 9V effector power supply does not demonstrate the inherent 100% capability of the electronic device.

How do we bring out the maximum potential of each component? We toiled over this, and put all our experience, expertise and techniques to create DYNAX products.
Professional Quality
Most of the environments in the field of professionals, such as live stages and recording studio work, are harsh. There are many factors that are harmful to sound and equipment operation, such as duration, lighting, and foreign noise of other equipment.

DYNAX products are designed with a focus on "durability and anti-noise performance" based on professional field experience. We directly answered the demands of professionals, to create what professionals want.
Learning from the past
The oldest amplification element turns 100 years old, and long has passed since the appearance of vacuum tubes, and then transistors and ICs that integrate them. Past engineers created the famous machines, new instruments and effectors and new music and sounds were born.

DYNAX's products value the history of music, and we will continue researching and developing products in the hope that good sound and good music will be born in the world.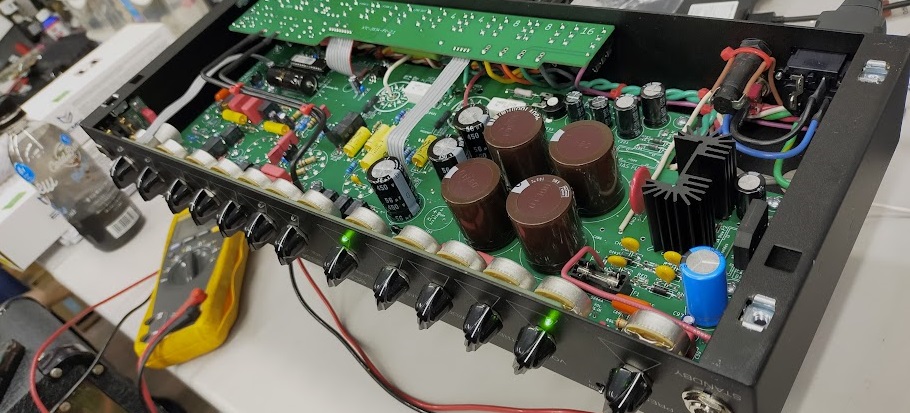 | | |
| --- | --- |
| Manufacture name |  DYNAX |
| Holding Company | JIDAI Co,.Ltd. |
| Company Adress | 4-1-13 Fujimachi Nishitokyo city Tokyo japan 202-0014 |
| Contact | dynax.japan@gmail.com |
DYNAX HOME
Instagram
Twitter